The boy from the wild
Based on the International Bestseller on Amazon, "The Boy from the Wild", this Documentary is brought to you by the Author Peter Meyer. Growing up on a Game Reserve in South Africa that was created by his father, who had a dream to set up a Safari where Wildlife could get out of Captivity and back into the Wild, this documentary shares how it began and how Peter Meyer survived some incredible moments living in the Wild. It's moving, cinematically stunning and tells of a truly heartfelt story that has been silent for over 35 years.
The Tigers of Scotland
Scottish Wildcats are affectionately known as the 'Tigers of Scotland' or 'Highland Tigers'. The name originates from their striped fur and that they're not only one of Britain's largest predators, but the UK's only big cat.
The Tigers of Scotland, by Wild Films Ltd and narrated by Iain Glen, focuses on the fragile existence of the Scottish Wildcats, their status and what conservation efforts are being undertaken to ensure their survival. Bringing knowledge of their existence and awareness of their status to a wider audience is crucial to preventing their extinction.
colonies under the sea
Four unique divers explore shipwrecks in the heart of the Bahamas archipelago in order to discover the unexpected life they harbor. Punctuated by dives and scenes of life, the film reveals the secrets of the colonization of forgotten ships and how this metal debris transformed into an oasis of life.
Cold Winter's Night
As her father prepares to re-marry, one year after her mother's death in battle, young Clara goes on a journey of self-discovery in the snow-covered forest outside her home.
There she confronts the spirit of her lost mother, and tries to accept the woman who will become her new Mom. In a swift turn of events, Clara is challenged to become the hero of her story. This unique film finds inspiration in 'The Nutcracker' ballet, as Clara's Christmas Eve dream is re-imagined for a new generation.
.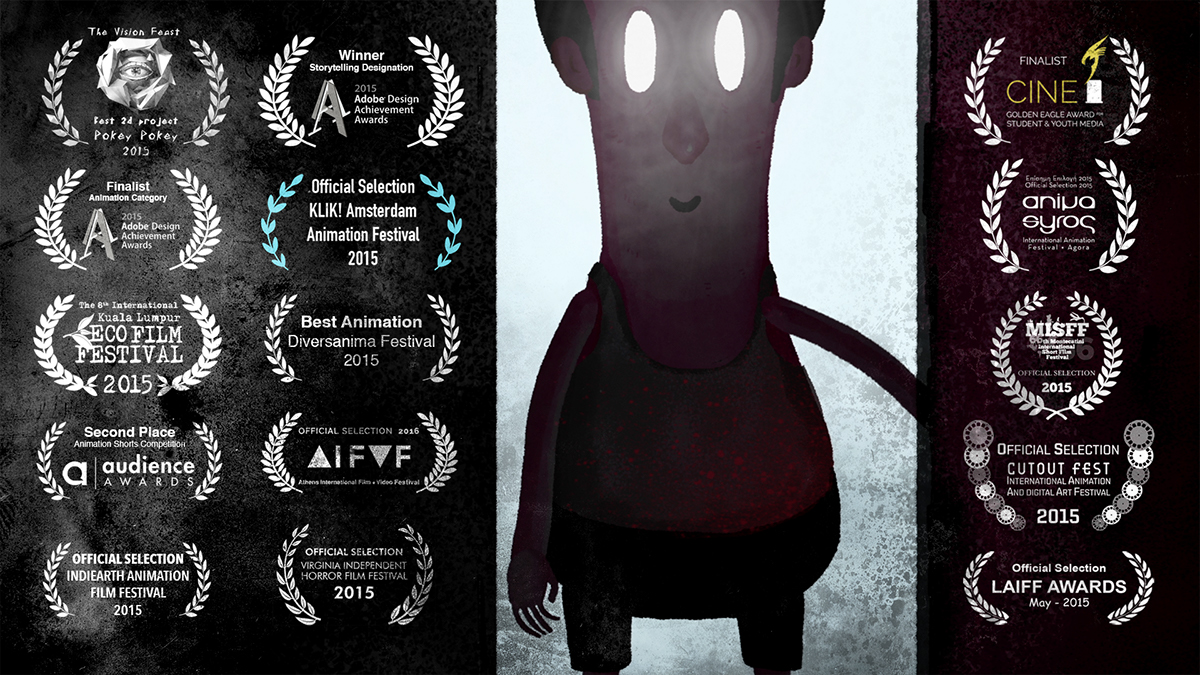 Darkness of Truth
When a young female student decides to rent a room from a former actress and ballet dancer in Berlin, her existence is shattered when she finds out she is utterly despised.
After failed attempts to face her landlady, she discovers hidden truths about her world and now must find a way to confront her or risk insurmountable consequences stemming from this hatred.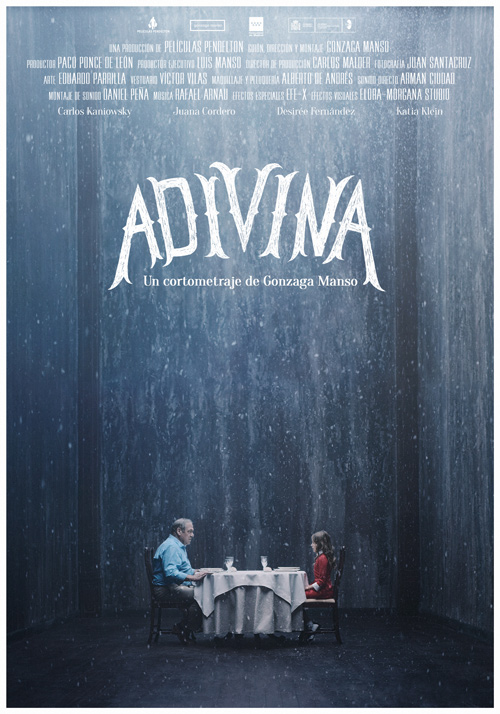 Ego Light
As seven gangsters prepare for the heist of the century, they are thrust back into reality as it's revealed that they're all stage actors. What they didn't expect, however, is the real world disappearance of their technical staff and their director.
Shot in a mixture of black and white to color, the actors find themselves unable to leave the stage in which they stand. As now, they are all prisoners of the limelight.
The Lobby
The lobby of a rundown hotel. Two lively employees dream of a better life. But when reality steps in, their world is shattered. One set and one camera angle bring out the theatricality and irony of ambition, hope, disillusion and morality. Just ordinary life.
Pokey Pokey
Pokey Pokey is a dark humor, and horror, animated short that depicts a father and his journey to figure out the best way to protect his son from seeing the filthiness of the crime-ridden city in which they live.
It discusses the over-protection phenomenon to children and related social issues. Pokey Pokey is an award-winning animated short being represented in a variety of film festivals and competitions around the world.
Fortune-Teller
Routine and red sausage have led Mauricio to lose things he took for granted. In an act of illogical desperation, he visits a carnival fortune-teller to try and tie up the lose ends he left along the way. With the help of her crystal ball, the fortune-teller shows him an alternate reality.
steamwrecked
After their lightning catching zeppelin crashes, Rowe and her Captain August, must protect their haul from lurking scavengers as they struggle to survive in the harsh desert.
View
Perspective is everything. A man named Nameer must take action, even though he's being watched by numerous viewers who figure him a thief.
And Now
In 2024, the French Minister of Justice instructs the examining Magistrate to be his official representative and witness an event that will mark the history of France to come.
Best of Both Worlds
In this gripping film of self discovery, explore what it means to live in a society where your culture and your social life don't necessarily mix. The film was featured in this past year's Cannes Film Festival.
Ephemeral
This film follows a recent college graduate who reunites with her former professor to work on a series of art installations
Mauka to Makai
Follow Akamu's story as he struggles to find the right balance in life in the heart of Kāneʻohe.
Note for Note
The film follows Lisa, a 911 dispatch operator, whose constant struggle to fall asleep becomes contingent on finding the lost music of her dreams.
Six Minutes
The film delves into the competitive world of high school wrestling and focuses on the struggle kids live with, as well as the lengths they'll go to live up to expectations.
The Bay
As his new life starts to fall apart, an isolated man must reconnect with his past in order to save his future.
The warehouse
The film takes place as neither a part of the present, the past, nor the future; it's a surrealist fantasy about three women who endure different stages of loss. The film addresses the universal nature of human emotions and the importance of our interconnectedness.
Brain in a Box
A young man believes he has created artificial intelligence, only to be left questioning what is truly real and what isn't.
from San Francisco with love
From San Francisco With Love follows the story of Jeanne, a political science student, who meets a young African-American jazzman named James, who came to Paris for a year to escape his own troubles. But as she finds out, not everything is quite as it seems.
Phase 6
Between Brighton and Berlin, between his existence as an artist and part-time jobs, between being a man and a woman – the 27-year-old Alexander Norton leads a courageous life somewhere in between, characterized by melancholy and the beauty of self-discovery.